New Features
Check out the latest features: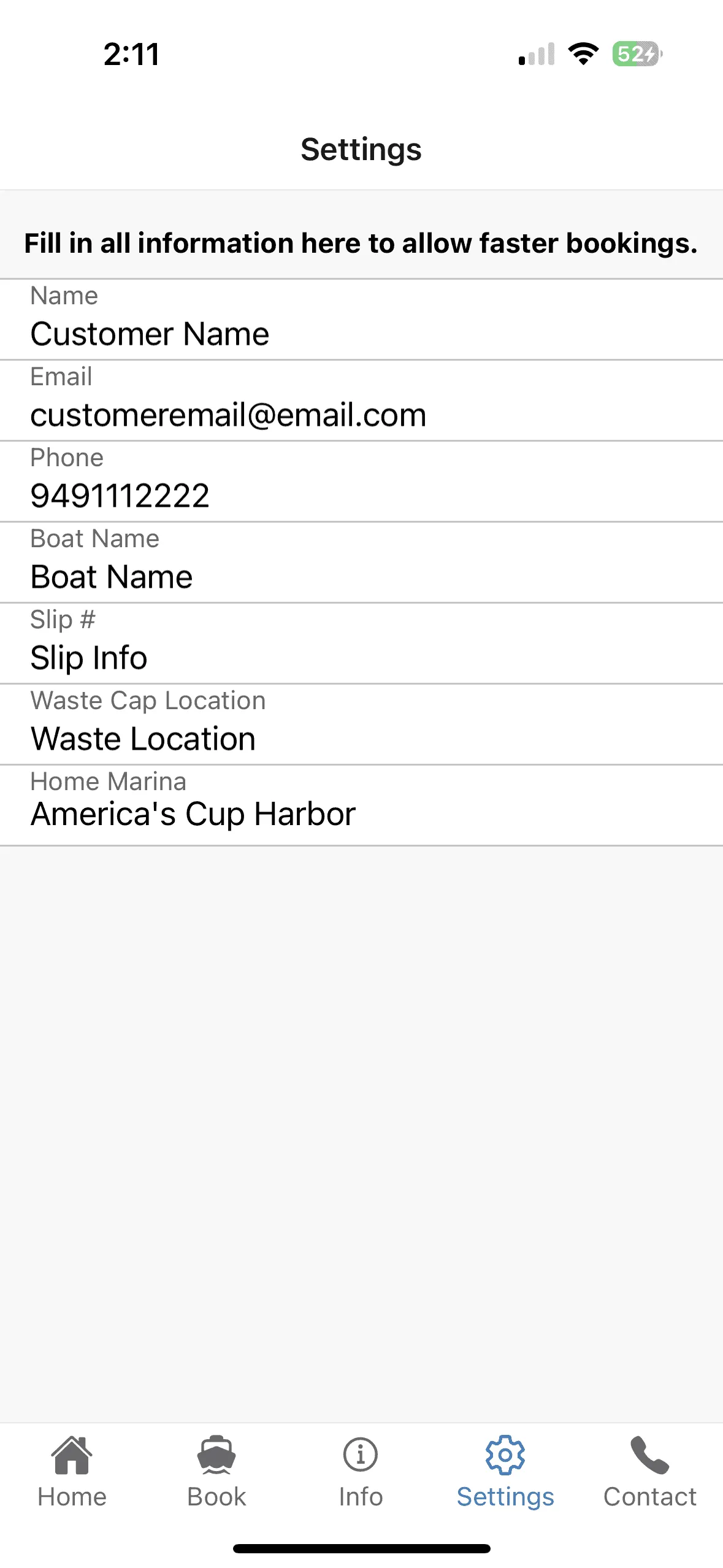 Store Booking Info
Easily store your booking information within the app so you can book your next pumpout faster!
Pay with Mobile Wallets
Our app now supports paying for your pumpouts quickly with Apple/Google Pay integration!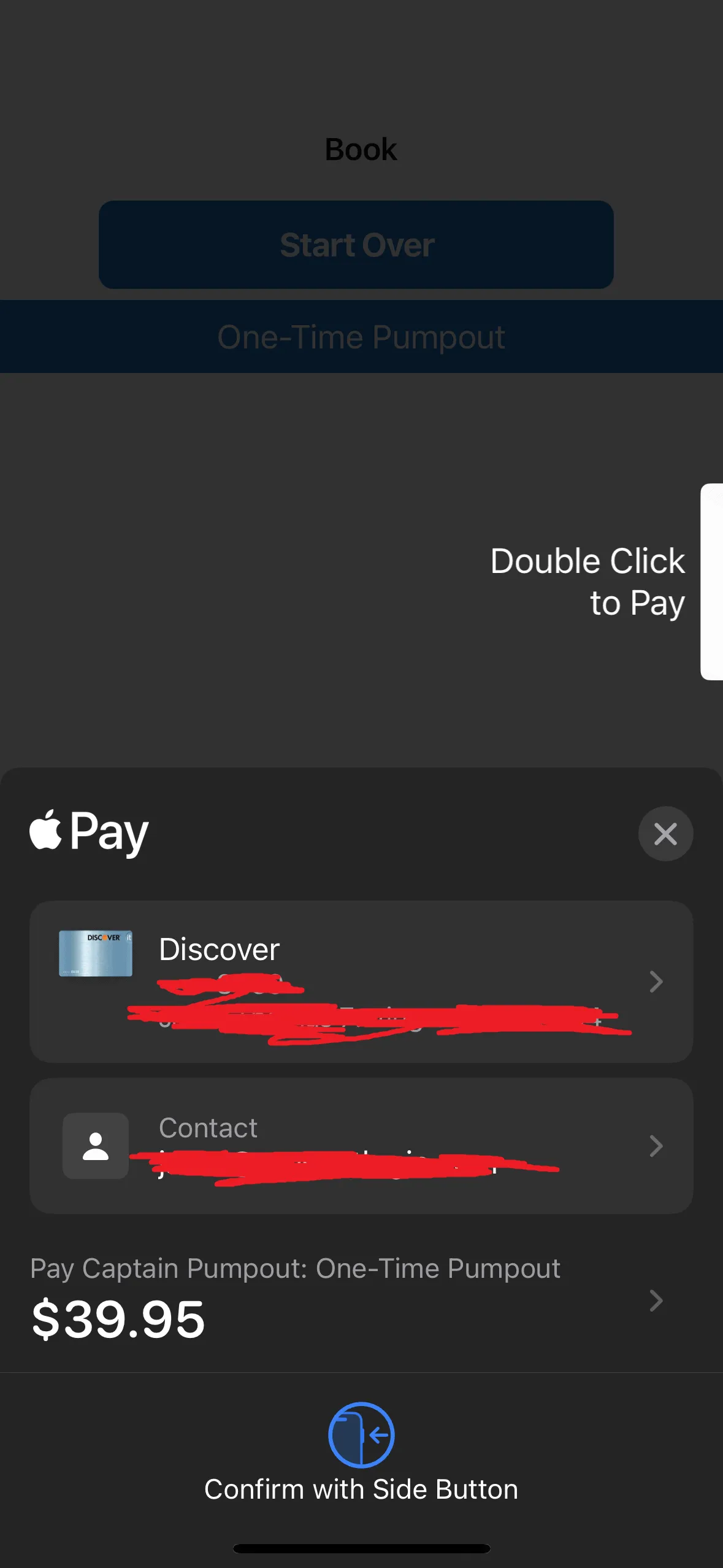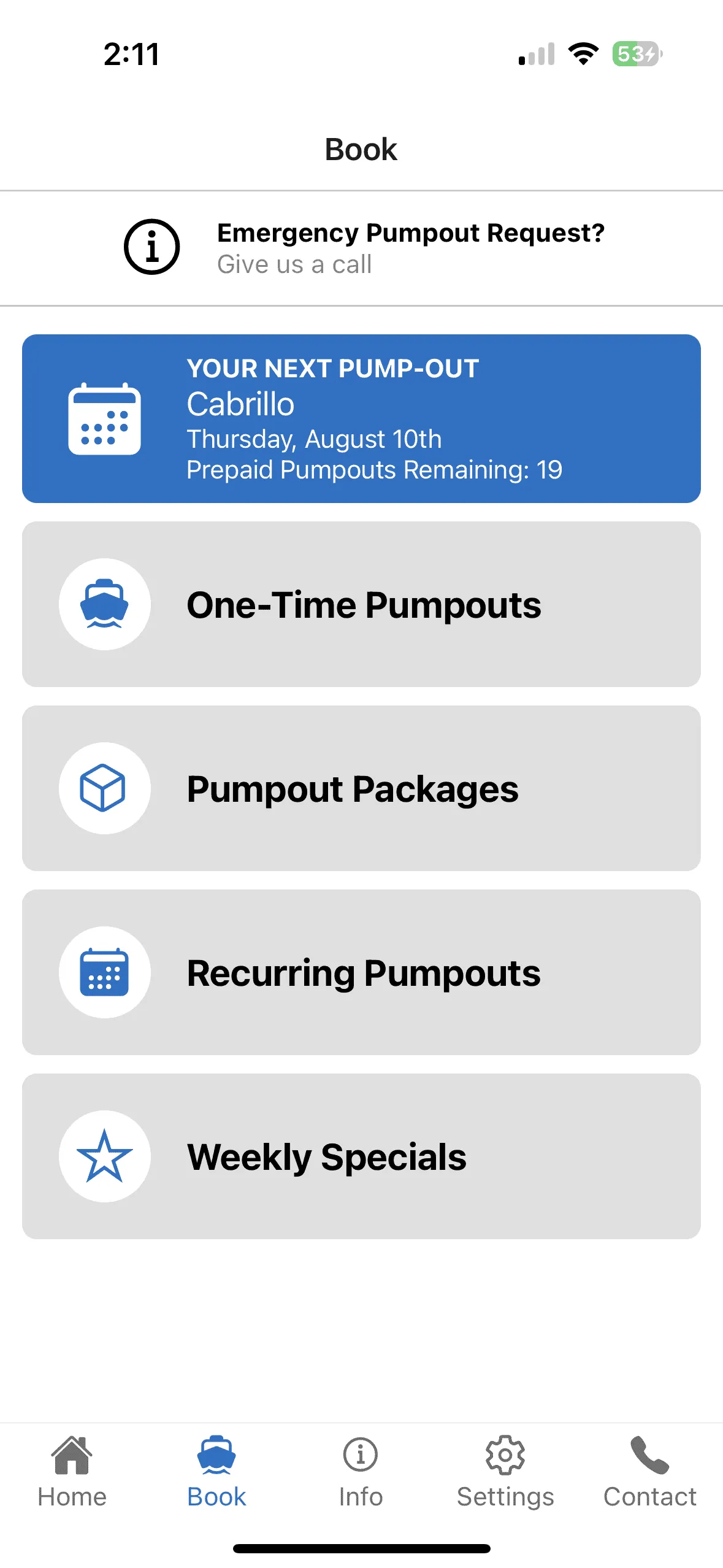 See Upcoming Bookings
Quickly see the date of your next scheduled pumpout!
Marina Name